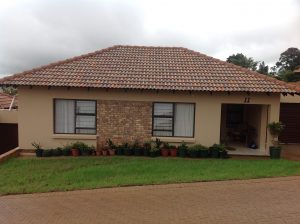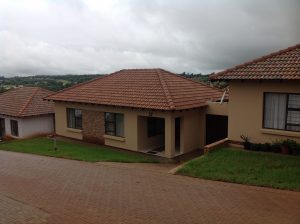 Situated in the heart of White River, this peaceful Retirement Village is central situated in the Lowveld.
A new development of 46 self-catering units with two bedrooms, one bathroom, a patio and carport is the ideal lock up and go unit.
Phases one, two and three are completed and sold out. Phase four is under construction with only four units left. Unit 40 is priced at R1,150,000.00, units 44 and 45 are priced at R1,250,000.00 and the last unit is not available yet.
Rustig Retirement Village has been established by the SAVF (Suid-Afrikaanse Vroufederasie). It has its own care facility, which you will have preference if you bought a unit. There are several amenities available.
If you are interested in one of our units, feel free to contact Pierre form Connection Properties on 082 292 8764.